Get a simple contract, no hassle no hidden fee .
Best prices in South Florida.
Request a quote now at 954-870-4081.
Our friendly staff will answer all your questions.
We are a family business in Fort Lauderdale.
We always deliver & pick up on time as agreed.
We offer Dumpster rentals wherever you live in Ft. Lauderdale and the surrounding counties. It is now up to you to select the best business that can fulfill all your waste management needs. Fort Lauderdale Dumpster Rental Whiz offers the lowest prices for roll-off dumpsters to contractors, commercial properties and private or residential homes.
Most of the time, customers call us to rent dumpsters for simple projects like home cleanouts, yard cleanups, demolitions, constructions and remodeling projects. We also get requests for roll-off dumpsters from roofing contractors and third-party institutions to assist in cleaning foreclosed homes. We offer dumpster rental services in Fort Lauderdale, Florida, and we also provide other waste management services outside the town.
How Do I Rent A Dumpster From Fort Lauderdale Dumpster Rental Whiz?
We have offered waste management services for over a decade, and we have made the rental process as simple as possible. Read the steps below to guide you on getting your dumpster.
Step 1: Select the dumpster size you need. Check our website and find out the perfect roll-off size for your project. If however you find yourself stuck in deciding on the best roll-off container for your needs, call us at 954-870-4081. One of our experienced and friendly staff will be more than happy to assist you and steer you in the right direction.
Step 2: Go ahead and order your roll-off dumpster container. Once you have decided the perfect dumpster size, you can call us immediately. The entire process will only take 3 minutes or less over the phone. We can set up the time and date as to when you want your dumpster to be delivered. We accept payments from all major credit cards.
Step 3: Wait for the dumpster to arrive at your doorstep. But before this happens, expect a phone call 30 minutes prior to the delivery time. This is to ensure that you are in the property to witness how the roll-off dumpster is going to be positioned. Fort Lauderdale Dumpster Rental Whiz assures you that we will be cautious not to damage any of your properties in the process. In the event that you cannot be there in the property, you may leave clear instructions on where our haulers can put your containers.
Step 4: Call us as soon as you want your filled containers to be picked up. When you are ready to dispose of all your junk, we can come and get it within the day or the next business day. The process is as simple as that.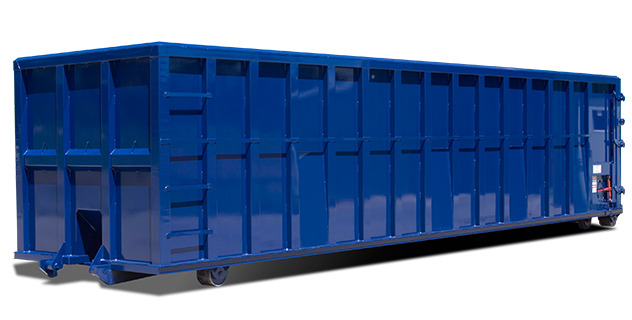 Where Will You Send My Junk Materials?
Much of the trash we collect is sent to one of Florida's 11 Waste-To-Energy facilities where it can be used to produce renewable energy. Typically, our office will ask you the types of waste you will be disposing of before your rental contract is completed. So it is really up to us where we can take your junk among the composting, landfill and recycling facilities.
How Do I Know I am Not Being Overcharged?
Because it costs us more money to dump heavier loads at the local landfill, we put a cap on the amount of weight you can load into the dumpster. All reliable dumpster rental providers also follow this practice. The weight limit depends on the container you rent out, so it is between 1 ton to 8 tons. This information will also be given to you by one of our staffs before you proceed with your payment.
Another tip is to try not to miss the delivery schedule. If you prefer to be present on the delivery date, our haulers will only stay for 30 minutes past the agreed time. Exceeding this will incur additional charges.
Here are the types of roll-off dumpsters we offer:
Trailer dumpsters – These are used mostly for construction and demolition debris as the container has wheels. This makes it easy for us to haul away more massive junk from your address to the landfill.
Lowboy dumpsters – These can also be used for construction projects. Because it has low sides, it is an ideal dumpster for loading dirt, concrete, tiles, masonry, and other bulky wastes.
Roll-off dumpsters – These are the most common dumpsters used for quick tasks such as home or office cleanout. This can also be used for roofing projects.
Commercial dumpsters – These containers are not for temporary use as they are rented out for weeks or months for garbage hauling services. Hotels and restaurants usually subscribe to this type of service.
Bag-style containers – These are not made from metal but from durable plastics and fabrics. Bag-style containers range from 1 to 3 cubic yards and hold about 1 to 2 tons of wastes.
Fort Lauderdale Dumpster Rental Whiz is looking forward to doing business with you. We invite you to check our reviews and find out how our company treats every customer with great care, always looking to get 100% satisfaction. As a local business, we try our best to provide the best service possible, so give us a call and let us prove our professionalism to you.